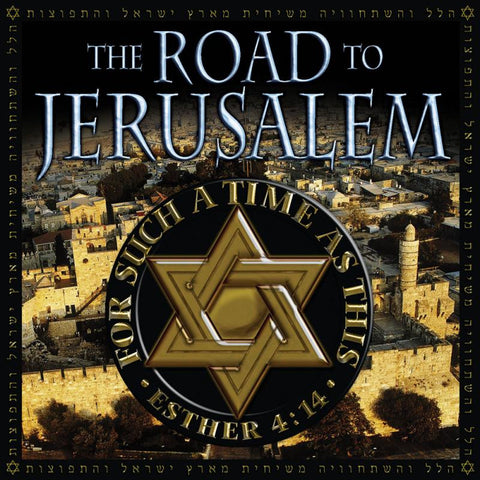 The Road to Jerusalem
Artists on the Album:

Various Artists

CELEBRATE AS BOTH Jew and Gentile come to worship the Lord Messiah! The Road to Jerusalem combines the best from Galilee of the Nations with Paul Wilbur & Integrity Music. Including the world's leading Messianic artists such as Paul Wilbur, Marty Goetz, LAMB and many others, The Road to Jerusalem reveals God's heart for Israel to believers everywhere.Produced by Dove award winners Margaret Becker and Bill Cuomo, Road to Jerusalem features many Messianic worship favorites such as "Praise Adonai" and "Zealous over Zion."
---
Samples
| | Title | Duration |
| --- | --- | --- |
| | Sh'Ma Yisrael (Hear O Israel) | 2:29 |
| | Esther 4:14 | 0:36 |
| | The Road To Jerusalem | 4:00 |
| | Adonai El Shaddai (Lord God Almighty) | 5:05 |
| | Wherever You Go (The Vow) | 4:27 |
| | Zealous Over Zion | 4:06 |
| | Baruch Adonai (Blessed is the Lord) | 4:03 |
| | Every Tribe | 4:43 |
| | Fall On Me | 4:07 |
| | Kadosh (Holy) | 4:41 |
| | Ana Adonai (I Beseech You Lord) | 3:34 |
| | Praise Adonai | 4:08 |
| | For Zion's Sake | 5:16 |
| | On Your Walls O Jerusalem | 4:11 |
| | Garment of Praise | 3:29 |
| | Elohim (God) | 3:07 |
| | Holy Unto You | 5:01 |
| | Jerusalem of Gold | 4:52 |
| | Jew and Gentile | 4:57 |
| | Coach Bill McCartney & Dr. Raleigh Washington | 2:04 |