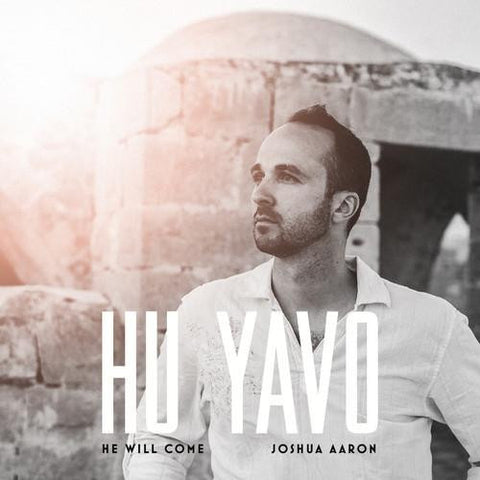 Hu Yavo
Artists on the Album:

Joshua Aaron

Brand new from Joshua Aaron, Hu Yavo is here! It's an album packed with joyful and mostly original songs about the coming of the Messiah, Yeshua. Hu Yavo is about our Savior returning as the Conquering King for his bride. It's a knee slappin', toe tappin', two steppin' worship album! Yeshua is coming soon, may this album bless you as we await His imminent return!

We encourage you to add this beautiful album to your collection of Messianic Praise & Worship today!
---
Samples
| | Title | Duration |
| --- | --- | --- |
| | Yalla | 0:44 |
| | Hu Yavo (He Will Come) | 3:03 |
| | All Is Well | 3:39 |
| | My Beloved (Wedding Waltz) | 4:44 |
| | He's Coming Again | 3:40 |
| | Adon Ata Ori | 4:34 |
| | Priestly Blessing (Numbers 6:24-26) | 1:05 |
| | Shalom Aleicha | 3:02 |
| | The Sacrifice Lamb | 6:34 |
| | David Danced (Let the Heavens Be Glad) | 4:37 |
| | How Great | 6:26 |
| | When He Appears | 4:31 |
| | He's Coming Soon | 2:06 |