Hallelu Et Adonai Songbook (Chords, Lyrics & Melody Line)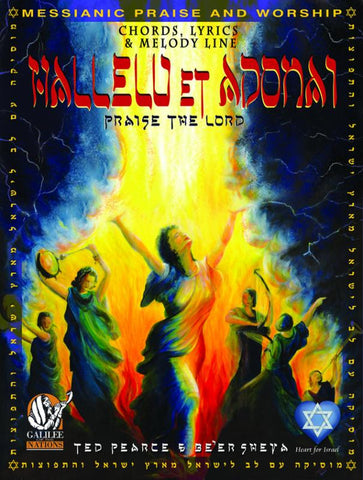 Hallelu Et Adonai Songbook (Chords, Lyrics & Melody Line)
Artists on the Album:

Ted Pearce & Be'er Sheva

This songbook is an accompaniment to the album Hallelu Et Adonai by Ted Pearce. Inside: Chords, Lyrics & Melody Line.

This songbook also includes the beautiful songs of German worship band Be'er Sheva, from TOS Ministries in Tubingen. This International blend of worship music in the Hebrew & English languages will encourage you to pray for Israel, while taking you to the feet of Yeshua (Jesus), the Holy One of Israel.
---