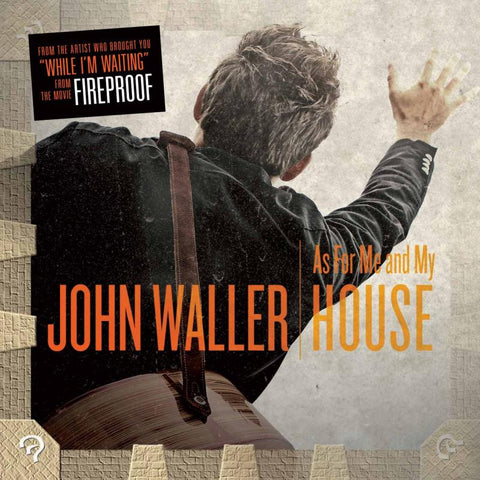 As For Me And My House
Artists on the Album:

John Waller

FROM THE ARTIST who brought you "While I'm Waiting" from the movie FIREPROOF comes AS FOR ME AND MY HOUSE.

John Waller's music has been heard by millions touching lives all over the world. His third album, As For Me And My House picks right up where While I'm Waiting left off and continues to boldly proclaim the Word of God in song, with a JOSHUA 24:15 Declaration to this generation.
---
Samples
| | Title | Duration |
| --- | --- | --- |
| | Our God Reigns Here | 5:33 |
| | As For Me And My House | 4:28 |
| | Heaven Just Got Better | 4:18 |
| | Yes | 3:47 |
| | Because God Is Good | 4:50 |
| | Somebody Else's Story | 4:50 |
| | Count It All | 4:07 |
| | Man of the Valley | 3:37 |
| | The Jesus I Needed | 4:28 |
| | The Marriage Prayer | 4:06 |
| | Fallen | 4:28 |
| | Bless Us and Keep Us | 2:42 |