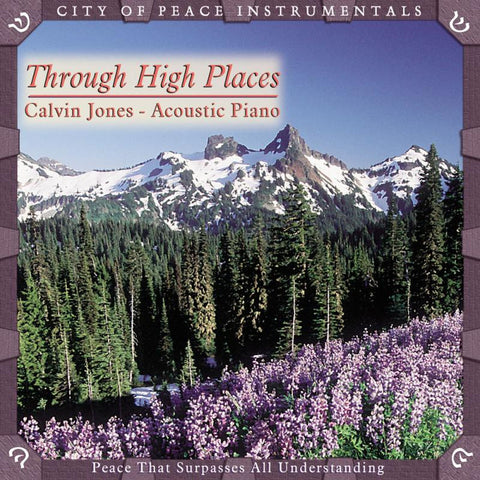 Through High Places
Artists on the Album:

Calvin Jones

Enjoy the breath-taking sound of piano acoustics as Calvin takes you on a journey Through High Places.

Experience the wonders of nature, the splendor and majesty of the unfolding panoramas and the magnificent heights, as your soul is lifted to higher realms. Your own personal retreat awaits you.

As listen to Through High Places, may the peace that surpasses all understanding be upon you.
---
Samples
| | Title | Duration |
| --- | --- | --- |
| | Snowmelt | 0:30 |
| | Brown Eyes | 0:30 |
| | Again | 0:30 |
| | Londonderry Falls | 0:30 |
| | Sunset | 0:30 |
| | Highland Cascades | 0:30 |
| | Mountain Memories | 0:30 |
| | Whitewater Chopped Sticks | 0:30 |
| | Sunrise in the Rockies | 0:30 |