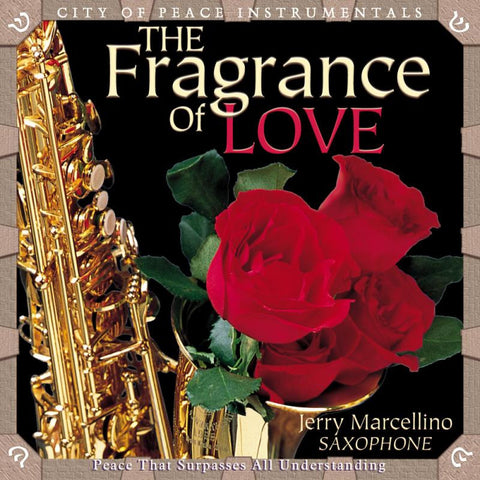 The Fragrance of Love
Artists on the Album:

Jerry Marcellino

The Rose, with it's heavenly fragrance, has been a symbol of beauty and love throughout the ages. The Saxophone, an instrument of passion, has been used to express love and emotion in a way that cannot be described with words.

The Frangrance of Love is a timeless collection of soothing saxophone music. Jerry Marcellino (alto saxophone) blends the past and the present as he plays some of the most beautiful melodies ever written. As you listen, let your senses be filled with the fragrance of love, and may the peace that surpasses all understanding be upon you.
---
Samples
| | Title | Duration |
| --- | --- | --- |
| | Vision Of Love | 0:34 |
| | Shadow Of Your Smile | 0:34 |
| | Piano In The Dark | 0:34 |
| | A Taste Of Honey | 0:34 |
| | Ain't No Sunshine | 0:34 |
| | Eyes Of The Heart | 0:34 |
| | Stella By Starlight | 0:34 |
| | Grover's Groove | 0:34 |
| | Misty | 0:34 |
| | Lady | 0:34 |
| | The Fragrance Of Love | 0:34 |
| | On The Wings Of Love | 0:34 |
| | The Look Of Love | 0:34 |