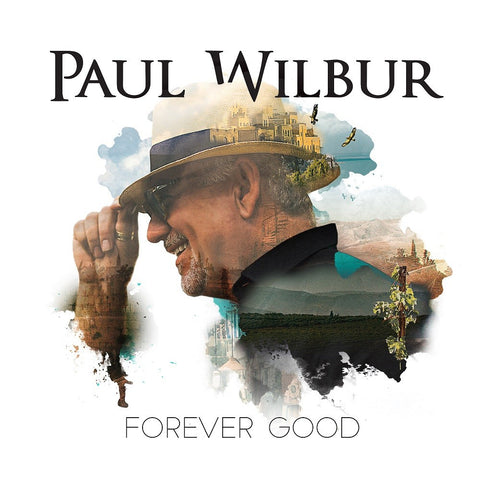 Forever Good
Artists on the Album:

Paul Wilbur

Forever Good" is Paul like you've rarely heard him before! "Fresh" and "youthful" are responses we are hearing from those who have heard this latest Integrity release. As usual, all the inspiration has been drawn from the scriptures, and you will find yourself singing these new songs of praise all day long!

'Forever Good' builds on the success of releases like 'Shalom Jerusalem', 'Jerusalem Arise', 'The Watchman' and others, which have sold over 3 million units worldwide. This powerful recording features songs that merge the Messianic root of our faith with the prophetic and creative style that has made Paul a significant voice in the Messianic movement as well as contemporary worship. Produced by Dan Needham and featuring songs penned by Paul Wilbur, Michael Farren, Steve Merkel, Michael Neale and others, 'Forever Good'proclaims the never-ending goodness of Adonai, the Lord of All. It is a wonderful combination of worship and scriptural truth that will find its way into both homes and congregations alike.

Paul Wilbur's dynamic ministry continues to reach hundreds of thousands of people around the world. Whether it's major conferences in the US, filled stadiums in Latin America or venues across the Middle East, Paul continues to sing a unifying message that exalts the name of Jesus the Messiah.
---